Take Me Out To The Lansdowne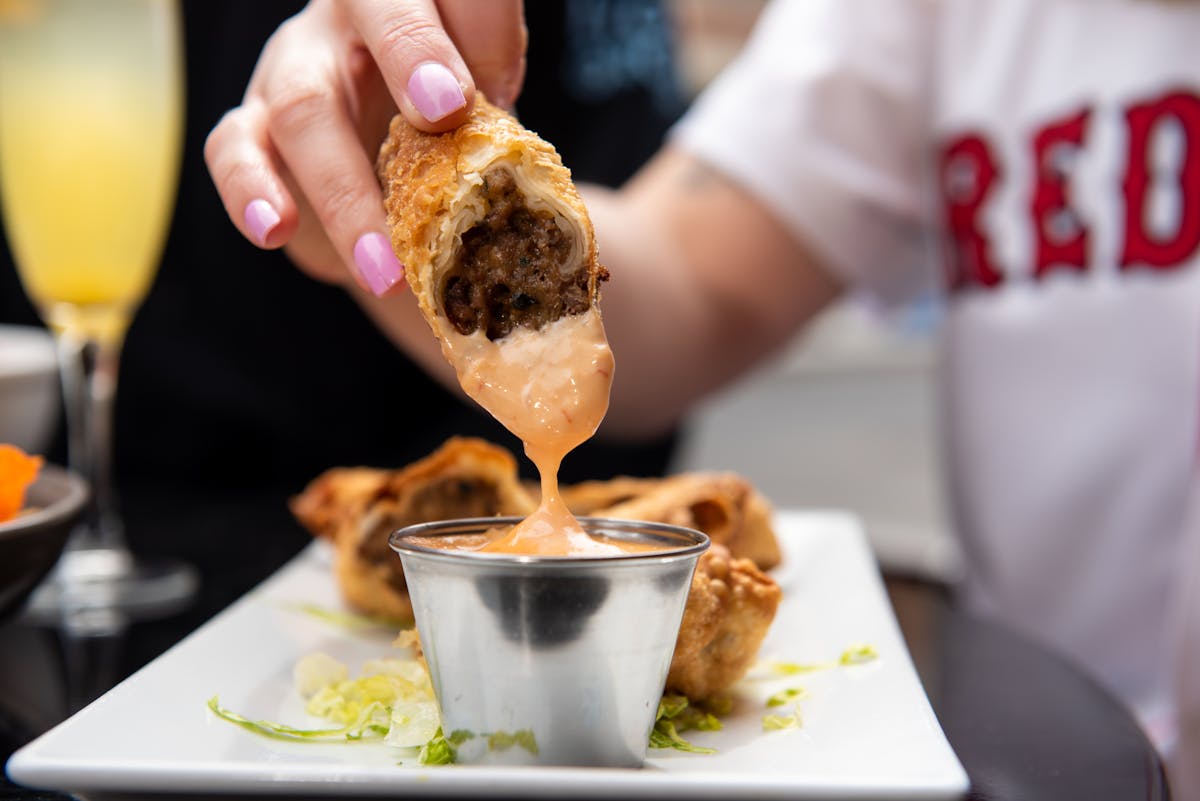 Looking to elevate your evening in Fenway after a Red Sox game or a long day of work? At the Lansdowne, we have exactly what you need to relax and enjoy the summer! From daily live music, celebrating Irish heritage, and authentic Irish cuisine and beverages, you can gather your crew and head to the Lansdowne! See what else this Irish pub has to offer you on your next visit to Fenway below!
Discover the Best of Ireland in Fenway
Are you a fan of Ireland and looking for a unique experience in Fenway? You're in luck! Fenway has some of the area's best Irish pubs, restaurants, and shops. Start your day by visiting the iconic Fenway Park and then head to The Lansdowne, a traditional Irish pub. For dinner, they offer an authentic Irish restaurant with traditional dishes like corned beef and fish and chips. Finish your night off with a pint of Guinness and some live music. This lively Irish pub with a great atmosphere will surely transport you to Ireland. With so much to see and do, Fenway is the perfect destination for anyone looking to experience the best of Ireland!
Post Work Activities in Fenway
Visiting The Lansdowne Pub in Fenway after work can be a great way to unwind and socialize with coworkers or friends. The area has a lively atmosphere, and there are plenty of options for food and drinks. Plus, it's a great way to explore the local scene and get to know the area better. Whether you're looking for a relaxing drink or a fun night out, this pub in Fenway is worth attending.
Every week, the Lansdowne Pub features events such as Live Music 7 nights a week and frequent comedy nights featuring the country's top comedians who have appeared on HBO, Netflix, and Comedy Central. The Lansdowne is so much more than a pub filled with Irish heritage but a place where the Boston community can laugh over a pint or sing along with their favorite local talent.
Raise a Glass to Irish Hospitality in Fenway
At the Lansdowne Pub, we offer more than delicious dishes but a wide range of beverages to ensure each guest can find something that suits them. With summer here, it brings a new lineup of refreshing summertime sips to help you cool down after a long day exploring Fenway! In addition to a long list of draft beers and wine, check out some of our new craft cocktails featured this summer:
Fenway Fuel
alert, deep eddy, raspberry syrup, lime juice
Lansdowne Lemonade
pink whitney, cranberry, lemonade
House Made Red Sangria
diplomatico planas, cognac, schonauer apfel, prickly pear liqueur, pinot noir
Ghosted
ghost tequila, triple sec, lime juice & blackberry syrup
Spiked Tea
deep eddy sweet tea vodka & lemonade
Summer Spritz
Mulholland gin, watermelon syrup, St.Germaine & splash soda water
Mango Fuego
mango chile Bacardi, lime juice & grapefruit juice
The Blue Bay
parrot bay, coco lopez, lime juice, pineapple juice & blue curaco
Celebrate Irish Traditions in the Heart of Fenway
If you're looking to celebrate Irish traditions in the heart of Fenway, Lansdowne is the perfect spot for you. This cozy little spot is full of charm and character, and it's a great place to gather with friends and family to enjoy some good food and drinks. You'll find plenty of classic Irish dishes on the menu and some contemporary twists on traditional favorites. The atmosphere is warm and inviting, and you'll feel right at home as soon as you step inside. So why not plan a visit to Lansdowne today and experience the best of Irish hospitality in the heart of Boston? You won't be disappointed! Contact the Lansdowne pub today by calling 617.247.1222 to make a reservation or get answers to any questions we haven't answered!