Navigating Nightlife in Boston: A Guide to Lansdowne Pub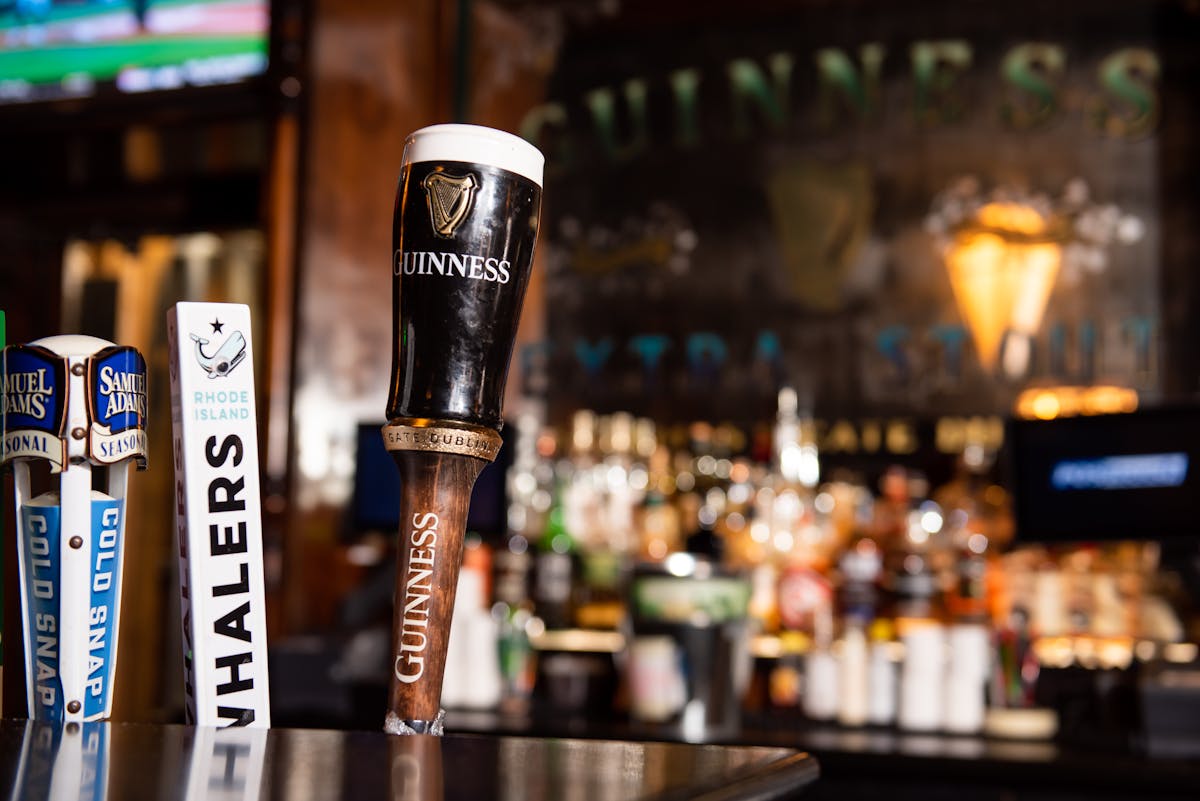 The Lansdowne Pub is a popular destination for locals and visitors to spend their night in Fenway. The vibrant Fenway neighborhood of Boston attracts people from all over the world for various reasons, but the main attraction on Lannsdowne Street is the famous Fenway Park. However, navigating nightlife in this area may feel intimidating if you are traveling from far away. So, to relieve some of that stress, here's all you need to know about the nightlife at The Lansdowne Pub in Fenway!
Location
Located at 9 Lansdowne St, The Lansdowne is conveniently located across the street from Fenway Park's entrances. Being located across from the Green Monster, baseball fans often visit The Lansdowne for their pre-game and post-game celebrations.
Live Entertainment
One of the main attractions at The Lansdowne is the live music. Fortunately, you can listen to live music and entertainment there seven days a week! This ensures that live musicians or DJs will be playing no matter what day you visit this Irish pub to liven the atmosphere and draw in a crowd. As an Irish pub, the musicians, throughout the week, often play Irish and Celtic music to embrace the pub's history and heritage. Additionally, The Lansdowne is an excellent choice for those looking to spend their night out dancing and embracing live music in an energetic atmosphere. For more information regarding the live music schedule, visit the Happenings page!
Food & Drinks
The benefit of starting your night early at The Lansdowne Pub is the opportunity to enjoy its Irish and American pub food. Starting your night early ensures you have access to the full menu without restrictions, but there is also a unique perk about visiting after a game: the Late Night menu! The Late Night menu features some of The Lansdowne fan favorites to replenish your appetite after a long day in Fenway. This menu is available Sunday-Wednesday from 9pm-1am! As for drinks, you can't go wrong ordering an Irish whiskey or a pint of Guinness, considering you are in an Irish pub. However, if that is not your style, there is a wide variety of craft cocktails, draft beers, and more to quench your thirst. Check out The Lansdowne Pub's menus here!
Reservations
One of the last items on your guide to a successful night out at The Lansdowne is to make a reservation if you plan to visit during a busy night, like after a Red Sox game or concert, or are out with a large group of friends. While reservations are not required, we advise you to call ahead to ensure you can be seated as soon as possible and enjoy the live music comfortably.
Getting to Lansdowne Pub
Lastly, you may be wondering how to get to Lansdowne Pub! If you are not already in Fenway for an event, Lansdowne is easily accessible by public transportation or car services such as Uber and Lyft. If taking public transportation, ride the Green Line (D Branch) to the Fenway Station for the easiest and quickest route to Lansdowne.
Contact Our Team
We hope this guide will be useful for your upcoming Fenway trip and for visiting the Lansdowne Pub for its nightlife! For more information about the Lansdowne, please contact our team by calling (617) 247-1222 or filling out our online inquiry form. We look forward to hearing from you soon and making your night out in Fenway one to remember!