Cheer on the Red Sox at The Lansdowne Pub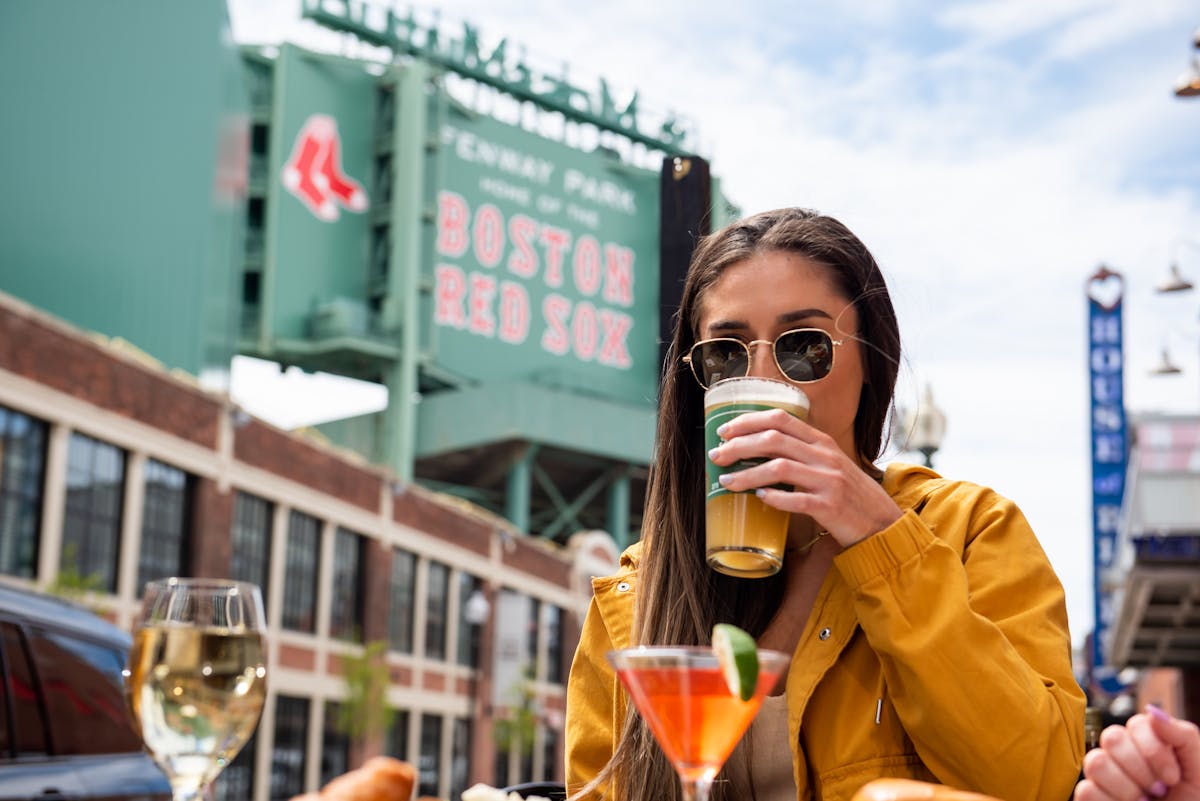 Are you looking for the best pub in Fenway to watch a Red Sox game? At the Lansdowne Pub, we combine Irish culture and Boston heritage with a bit of Lansdowne Street flair! Our dynamic Irish pub is the perfect spot in Fenway to watch a Red Sox game with baseball enthusiasts like yourself. In addition to our live music, traditional Irish fare, and extensive beverage list, grab a seat at the Lansdowne Pub the next time you want to watch the Sox play in Fenway. We look forward to seeing you soon!
Catchers Crafty Cocktails
What better way to spend a Red Sox game day than with a draft, cocktail, or seltzer in your hand? Enjoy a refreshing beverage at The Lansdowne while watching your favorite team play! This summer, we're happy to provide craft cocktails to fuel your night in Fenway!
Post-Game Entertainment
At The Lansdowne, you don't have to wait for game day to enjoy live entertainment. In addition to being open until 2 am every night, we provide live music 7 days a week! The stage comes alive every day at Lansdowne Pub; whether it's due to our lineup of impressive musicians or our weekly comedy show, the Lansdowne will keep you entertained even when the ball game is over!
Late Innings & Late Night Bites
Being open until 2 am every night ensures you'll get extra innings to carry on your celebrations! Unlike most bars and restaurants in Boston, Lansdowne Pub offers a late-night menu to help when hunger strikes. This late-night menu is available from 9 pm to 1 am, Sunday through Wednesday. Indulge in our late-night bites the next time you finish your extra innings at the Lansdowne Pub!
Lead Off the Day at the Lansdowne
Whether you are looking for small plates to accompany watching big home runs or the perfect bar to watch the Red Sox play in Fenway, Lansdowne Pub is the place for you! Start your game day off right and gather your friends and family at the Lansdowne for amazing live music, delicious late-night delights, and the vibrant atmosphere this dynamic Irish pub offers! For more information, please call (617) 247-1222 or visit our website to make a reservation!