Try Fenway's Fall Favorites at The Lansdowne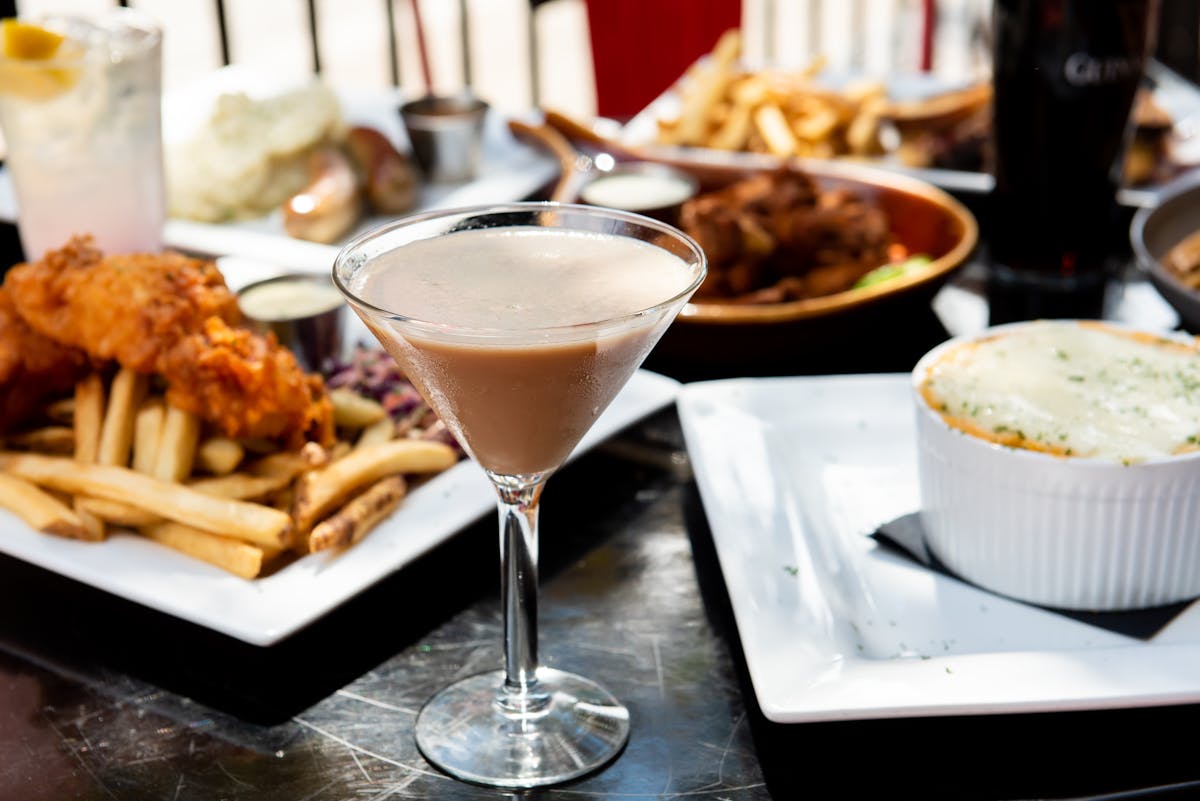 The Lansdowne is proud to be the best Irish pub in Fenway, providing locals and tourists with a truly authentic pub experience. With that being said, this Irish pub has made a few updates to our menu as we excel in the colder months. Keep an eye out for fan favorites like clam chowder and beef stew. The Lansdowne is open every day from 4 PM to 9 PM; stop by and visit us in Fenway. We look forward to serving you soon!
Small Plates
These small plates at The Lansdowne will have your mouth watering for more in no time. While they increase your appetite and prepare you for the main course, our small plates allow you and your company an opportunity to step out of your comfort zone and try new menu items.
Clam Chowder
Our classic take on New England Clam Chowder includes the delicious taste of potato, bacon, and cream!
Beef Stew
Another delicious soup to warm your insides during these colder months. Our Beef stew features potato, beef, Guinness, carrots & peas!
Crispy Cheese Curds
Stick to the classics with our famous cheese curds. Perfectly seasoned, these bread-crumb-crusted fried cheddar bites are served with a side of HP mayo for all of your dipping needs.
Wagyu Sliders
Ever wanted to try wagyu beef? Now you can, and at The Lansdowne, our wagyu sliders are the perfect way to try and share something new. You can expect to see bacon jam, horseradish aioli, cheddar cheese, and arugula on a pretzel slider bun!
Cocktails
Try out our new favorite fall cocktails while they last! Each cocktail is inspired by our favorite fall traditions, such as apple & pumpkin picking. Visit The Lansdowne and warm up with these hand-crafted cocktails today!
Drunken Pumpkin
Jameson Cold Brew Whiskey, Kahlua & Pumpkin Spice Cream
Beam Smash
Warm up your winter with Jim Beam, Blackberry puree, simple syrup, lemon & a splash of soda!
Apple Cider Sangria
Apple Cider, Bacardi Limon & our White Sangria to boot!
Salted Caramel Apple Martini
Vanilla & Caramel vodka, apple & salt.
Visit The Lansdowne
Fulfill all of your Autumn cravings at The Lansdowne in Fenway! If you are looking to make a reservation, we can be reached at (617) 247-1222 or make a reservation online. We look forward to serving you soon!