The Best Drinks to Order at an Irish Pub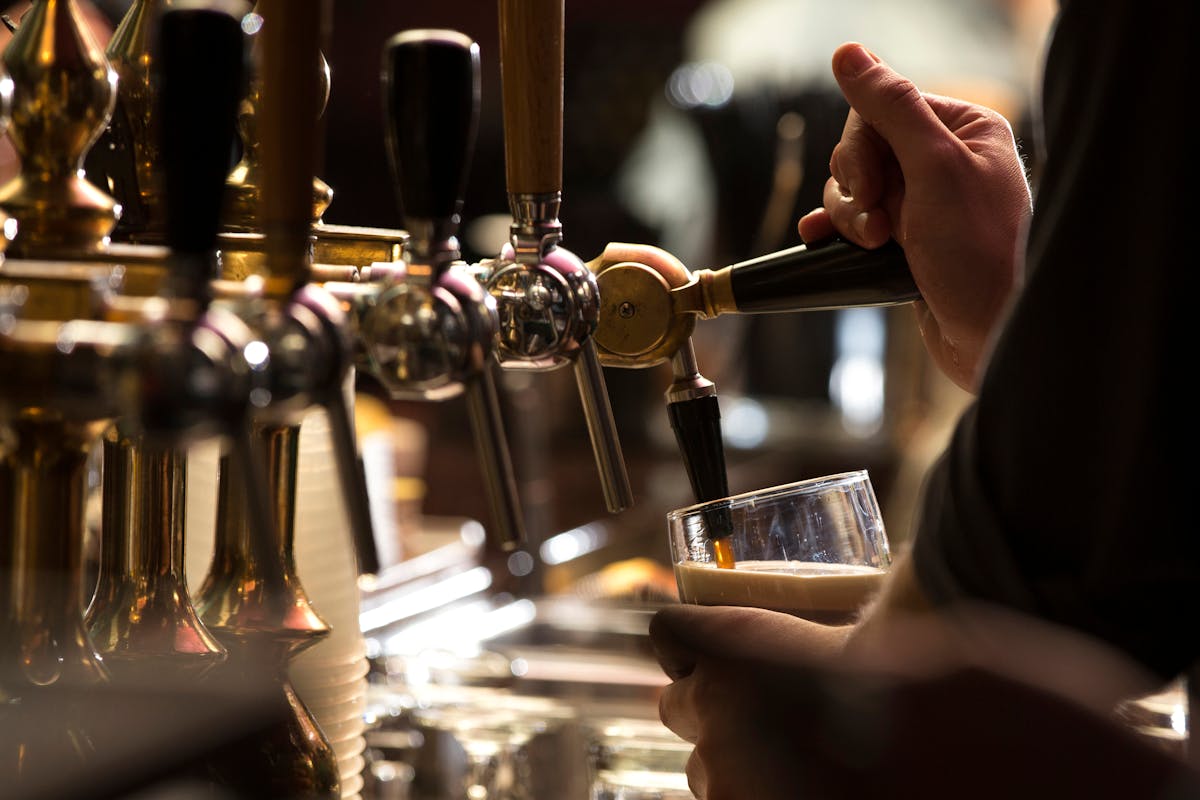 Ireland has plenty of pubs that offer top-notch drinks to help your refresh. Since Irish culture is rich with beverages, you can never go wrong. The country is home to various pubs and bars, and you'll also find many drinking options there.
Before you start feeling overwhelmed by the numerous options, we've identified the top drinks you should order at an Irish pub.
Guinness
You will discover this drink at almost every other Irish pub. The reason for its popularity is its amazing taste, complemented by the smooth and thicker texture. If you find yourself in an Irish bar, don't forget to try this drink. It offers the perfect drinking experience that you won't get elsewhere.
Irish Cider
You can never go wrong with traditional Irish cider. We recommend that you try it with ice for a better experience. Because of its more traditional taste, Irish cider is one of our top picks.
Murphy's Stout
Murphy's stout is one of the best beers you will find in Irish pubs and bars. It has a creamy and smooth texture that captivates your taste buds. It has a perfectly balanced bittersweet taste that sets it apart from the rest.
Tullamore Dew
If you're looking for a whiskey that provides a spicy and fruity experience, Tullamore dew is an ideal pick. It has a tangy taste that will leave you yearning for more. With a smooth and buttery flavor, it offers the best whiskey experience in Ireland.
Jameson
Jameson is a reputable brand in Ireland. It has a sweet vanilla taste that gives you a perfect drinking experience. Usually, it is strong, so you may need to mix it with other drinks.
Ginger & Lime
This drink is relatively weaker in terms of alcohol levels. It's perfect if you are looking for something soft and easy to drink. The ginger and lime combination is superb, with the different aspects complementing each other.
Irish Hot Whiskey
You may notice it around some bars since it's a popular option among people. It is a hot beverage that offers an amazing whiskey experience to lighten up the dull mood.
Coole Swan
This Irish liquor provides a creamy taste and an aromatic touch. Drinkers describe the flavor as sweet with a smooth texture.
Corolans
It uses cream and Irish whiskey, and honey to offer an amazing taste. It's a must-try if you're visiting an Irish bar.
Bulmers
It is a sweet and bubbly drink that uses 17 varieties of apples for its cider. It's the right pick if you want a drink with a refreshing taste.
Contact The Lansdowne Pub Today!
These were some of the top Irish drinks you can find at the pub. If you are looking to get the best Irish drinking experience in Boston, the Lansdowne Pub can help you with that. Contact us today by calling (617) 247-1222.