Pumpkin Painting in Fenway!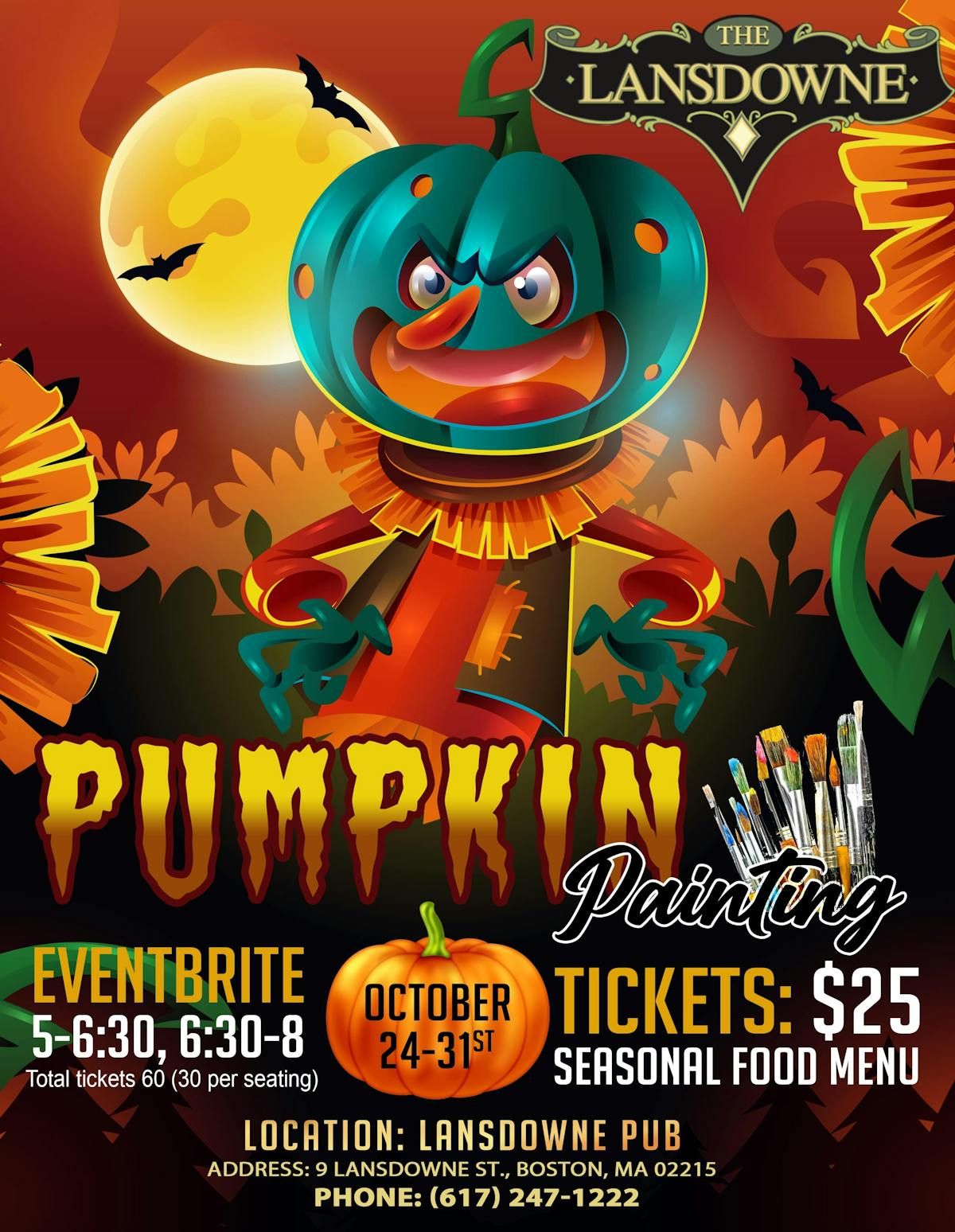 At The Lansdowne, from October 24th through October 31st, you are invited to join us every evening for pumpkin painting! What better way to get in the Halloween spirit than a traditional activity that is fun for all ages! Your ticket purchase includes all the supplies required to begin painting your pumpkin masterpiece. This pumpkin painting event also features a prix fixe menu offering our seasonal food options and specialty fall cocktails! We hope to see you join us soon for our pumpkin painting event in Fenway. Continue reading along to see our specialty fall cocktails!
Specialty Fall Cocktails
At our version of a Halloween paint and sip, why not indulge in our specialty fall cocktails? Bringing in bold fall flavors such as apple cider, pumpkin spice, and vanilla flavorings will definitely get you in the Halloween spirit!
Tequila & Spice
This perfectly crafted cocktails take on tequila but with a twist! As we emerge into fall, who doesn't love the refreshing taste of apple cider? This cocktail is a blend of tequila, agave, and apple cider. Sound like the perfect combination for you? Try it when you visit The Lansdowne for the pumpkin painting party!
Pumpkin Spice Martini
Sticking with the spices, our pumpkin spice martini capture a gorgeous blend of pumpkin and vanilla flavors! Try our pumpkin spice martini, crafted with pumpkin spice liqueur, vanilla vodka, and baileys. This light and frothy martini will have you wishing it was on the menu year-round!
Mulled Wine
Last but not least, this featured beverage encompasses red wine, spices, and bourbon! Although it may be viewed as a winter specialty cocktail, it is the perfect choice to warm up with during our pumpkin painting event. We look forward to hosting you this October at our pumpkin painting event!
Get Creative at The Lansdowne with Pumpkin Painting!
Visit The Lansdowne today to try one or all three of our specialty cocktails. Don't forget to check out our prix fixe menu and enjoy more of our fall favorites. To purchase your pumpkin painting ticket, visit here. We cannot wait to see you and watch as you create your pumpkin masterpieces! For more information on this event or to make a reservation, please call us at 617-247-1222.